GD Star Rating
loading...
GD Star Rating
loading...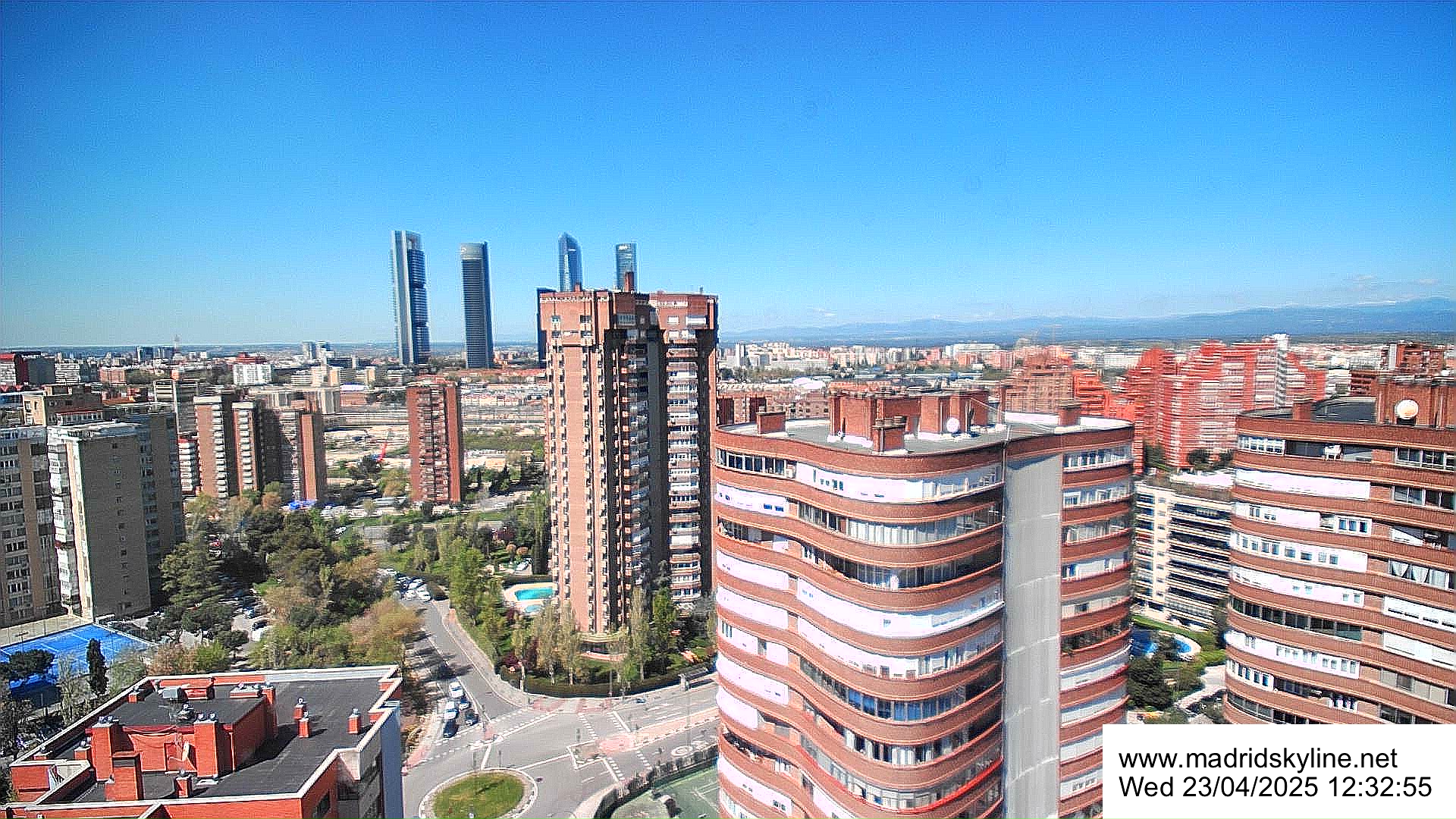 Madrid – the capital and largest city of Spain as well as the administrative center of the same name province and autonomous community. The municipality is a part of the region (comarca) Areal Metropolitano.
Madrid is located in the center of Spain at an altitude of 667 m above sea level. Through the city flows a small river Manzanares, formerly belonged to the historical region of Castile. In the north-western city of towering mountain range of Sierra de Guadarrama, with its highest point peñalara (2430 m).
Capital ranks first in the country in terms of population, which increased mainly due to immigration. The city is now home to about 3 million people. The official language is Spanish, in addition to his city's population uses Catalan, Galician, Basque and the languages of migrants -. Arabic, etc. Most of the population are Catholic.
Madrid Live Cam, Spain - Panorama

,